Generate gig calendar from remote database
Created a shortcode that supported the insertion of booking calendar from remote site.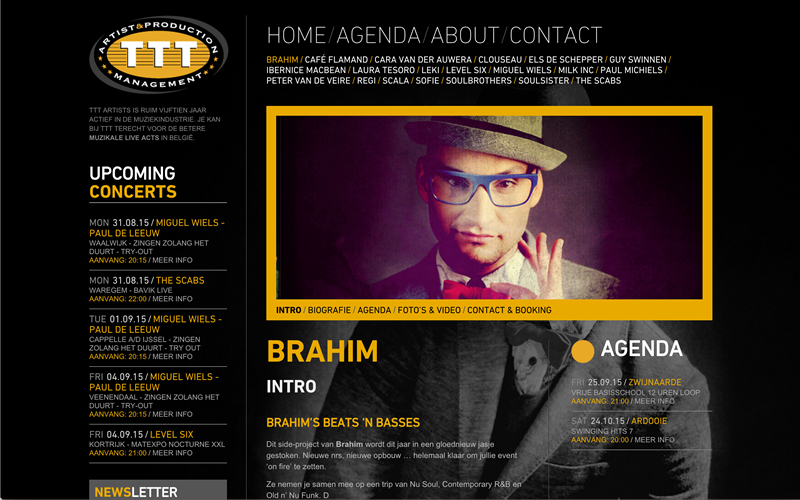 This site for an artist representation firm wanted to include events from a third-party booking database within their site. Working with the lead developer, the designer could include a shortcode for the calendar. The shortcode allowed the designer to define the format, how many events to include, and other parameters.